How to paint the kits?
Warning! You must paint the kits BEFORE stick them!


The technique of buffering


We recommend that you paint with the buffering technique.

Simply put some paint on a foam pad and then perform a few applications on the surface to be painted.

First, dab so quickly spreading paint and then in a second time, dab gently and pressing more calmly.

The foam pads are sold in beauty shops. One can also get them in some DIY stores, sometimes even in old sofas or car seats.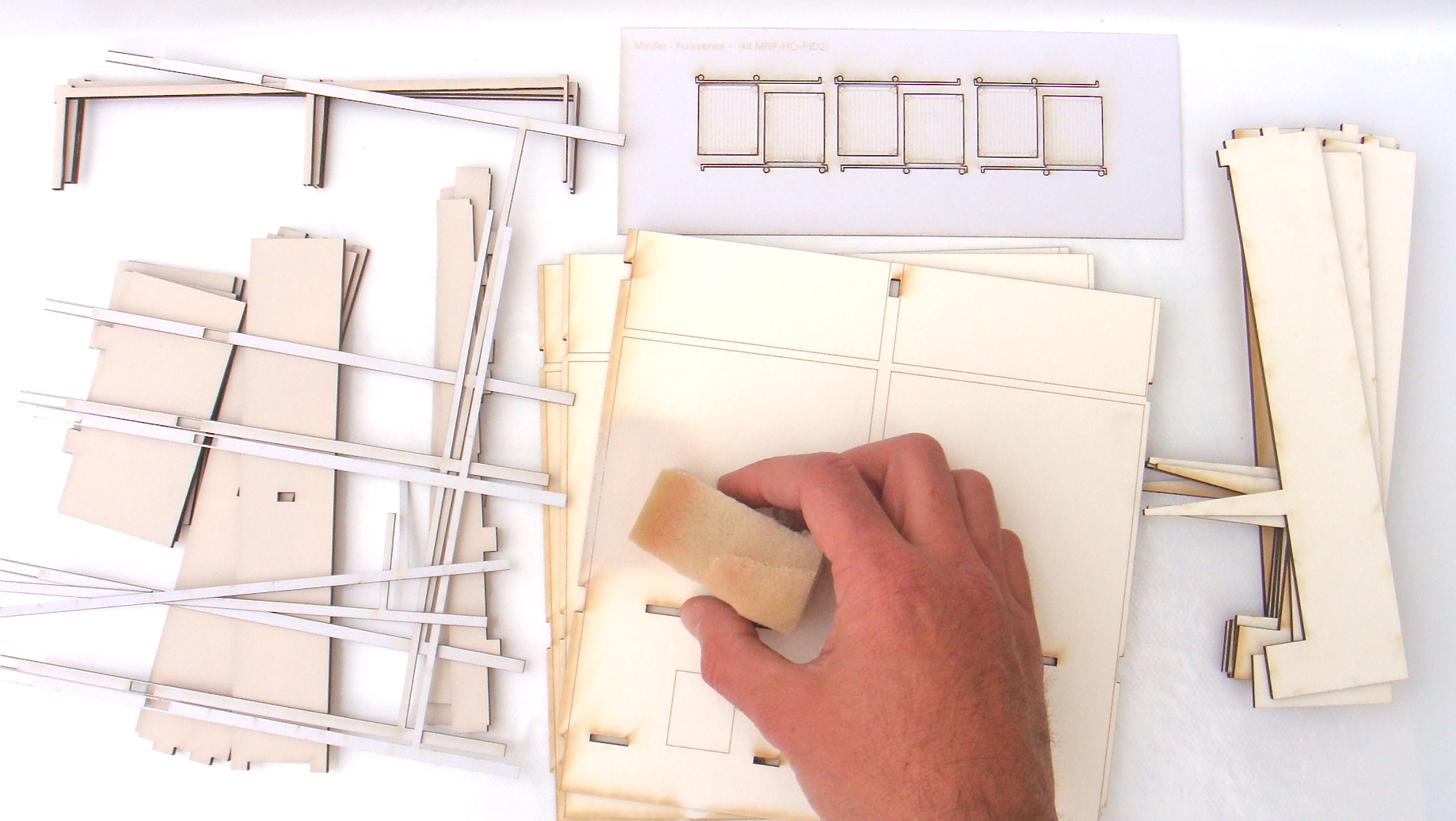 Recommended paintings
Minifer recommends acrylic paints Liquitex "Basics" or Amsterdam "Standard Series" as well as gouaches like "Superfine".

These brands are distributed in creative art stores and online.